Mobility Program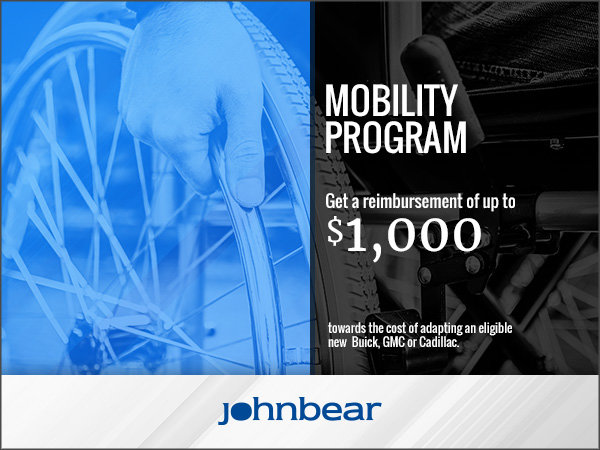 At General Motors, we know just how important mobility is if you have a disability.
That's why we've created the GM Mobility Program. It's designed to help people with disabilities access the resources they need, and get a reimbursement of up to $1,000 towards the cost of adapting an eligible new Chevrolet, Buick, GMC or Cadillac.*
Click here to get more information! Contact us today!