Truck Nation Event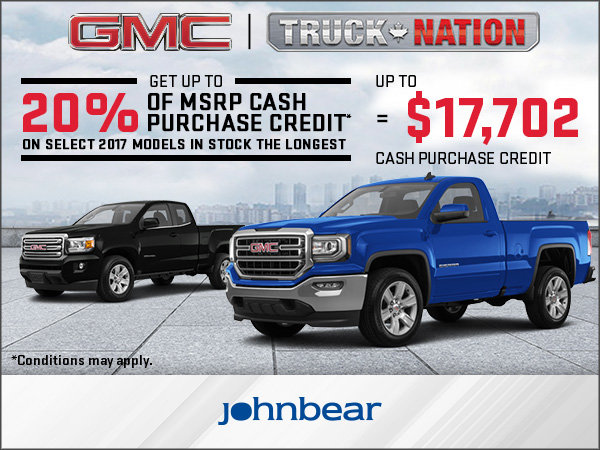 Truck Nation is in full swing!
Until July 31st, 2017, get up to 20% of MSRP cash purchase credit on select 2017 models in stock the longest.
That's up to $17,702 in cash purchase credit!
Some conditions apply. Contact us for further details.
The Truck Nation event ends soon. Book your test drive today!