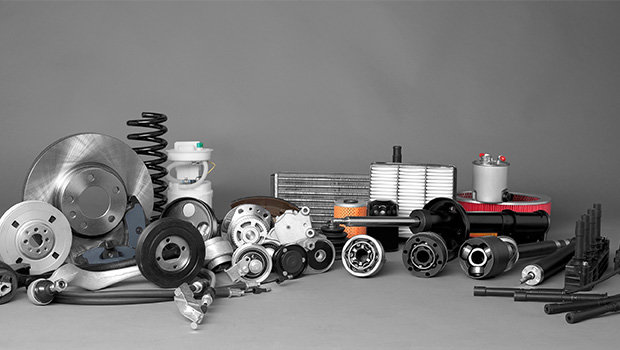 You can be assured that we will go beyond normal measures to locate the parts you need.
Thank you for taking the time to consider us as your preferred GM parts & accessories supplier. Customer satisfaction is our highest priority at John Bear Buick Chevrolet GMC Cadillac Ltd., starting with John Bear himself. At the John Bear Hamilton location, we have nine exceptional parts employees with automotive experience at the dealership level of over 100 years combined. We are always trying to implement more efficient, productive ways to provide a higher standard of service to our customers. With John Bear's three locations in southwestern Ontario we have over one million dollars in combined inventory. You can be assured that we will go beyond normal measures to locate the parts you need.
We also offer the following programs:
GM Bump the Competition; Competing with aftermarket parts suppliers is one thing that we do by using the "GM Bump the Competition Program" (BTC). It is a good tool to supply you with Genuine GM parts at a competitive price, when insurance companies call for aftermarket or used parts. We find that shops and their customers prefer to use OEM parts for the quality and fit, versus aftermarket parts.
We are in the midst of acquiring a new software program that will automate the transfer of parts from an estimate to a parts order. It also has the ability to identify the aftermarket parts on the estimate, cross reference it with our BUMP the Competition program and send a suggested list of OE replacement parts and competitive pricing. This will be an excellent time saver for our preferred collision customers and for our high volume order desk. These upgrades from aftermarket to OE, will benefit the repair team and your customer.
We are a preferred supplier for the AOS / Progiparts programs, which many collision shops are utilizing.
This software was initiated by Intact Insurance and allows the parts portion of the estimate to be transferred directly to us, and helps to minimize time spent acquiring OE parts.
We are also a GM Powertrain dealer, offering exceptional discounts on GM engines, transmissions, and transfer cases. Our components have the BEST warranty in the industry and are often priced in line with rebuilt and used components. Remember us for your theft recoveries.
Delivery Service: John Bear as your preferred GM parts supplier would be able to provide a scheduled morning delivery service dedicated to delivering the parts to your facility. We are also able to do deliveries later in the day if needed. The timing of this delivery would be dependent on how busy our trucks are and where they are located at the time of the call. We will utilize all avenues to expedite the part to you.
Price Point: We would be able to offer you a discount of GM list price less 25%. Again, we also use the BUMP the Competition program so some pricing would be discounted greatly past this level. General Motors pricing structures on some items, such as accessories and tires do not allow us to give a 25% discount, which we would offer at the GM trade price.
We also ask that our wholesale customers settle their account in full by the 30th of the following month.
For more information, contact:
Nikki Cupit
Parts & Accessories Manager
Dealership: (905) 575-9400 ext 236