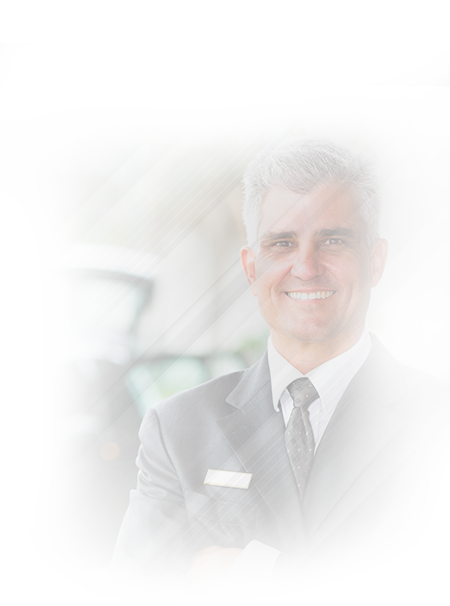 For Fast and Flexible Financing in Hamilton, Trust John Bear
At John Bear Hamilton, applying for financing has never been faster, easier or safer. No matter what your needs or credit score may be, John Bear Hamilton will find a way to get you behind the wheel of your dream vehicle. The team at John Bear Hamilton has built strong relationships with a wide range of banks and financial institutions in the Ontario area, and because of this, we're able to offer a wide range of options to suit your lifestyle and budget. At John Bear Hamilton, we're committed to finding you the perfect car loan to suit your financial needs. Our team reviews each and every application personally to ensure that you get the option best suited to your individual situation.
But that's not all -- we also offer a wide array of financial options for used vehicles, even for those with poor credit or prior bankruptcies. And we also offer Walkaway Insurance, which offers responsible debt protection from unforeseen circumstances that might prevent you from paying for the rest of your lease or financing term. If you're laid off or suffer an unforeseen accident that affects your ability to make your remaining payments, walkaway insurance will take care of the payments on your behalf -- even erasing your debt completely! And at John Bear Hamilton, your first year is free!
So if you're looking for a hassle-free way to finance or lease your next car, remember, the John Bear Experience is all about making sure that you get the most benefit out of your time and money. Contact us to speak to our credit specialists today, or get pre-approved online by filling out our application!
Contact Us
Reliable 2nd and 3rd Chance Auto Credit in Hamilton
Finding a good car loan can be tough, but it only gets harder when you have a bad credit history. Fortunately, at John Bear Hamilton, bad credit or prior bankruptcies won't stop you from driving home in a new or used vehicle. We know that your credit score isn't always within your control -- sometimes it's just plain old bad luck. But bad credit can create a lot of problems when you're trying to find a good personal loan for a car.
We understand that every credit situation is unique, and requires careful attention. As such, our experienced credit specialists will work directly with you to understand your personal credit situation, and to design a plan that gets you on the way to rebuilding your credit -- all while making sure that you save as much as possible on financing costs. By choosing John Bear Hamilton for your financing needs, you'll be able to drive away, worry-free, while rebuilding your credit faster than you ever thought possible.
If you're looking to buy a new car or a used car with less than stellar credit, contact our financial department today to see how John Bear can help you save time and money.
Inquire for credit